Just as it was reported earlier in the week, the Japanese magazine Famitsu announced the debut of Toad as a playable character in Mario Golf: World Tour. However, the latest issue of the magazine also revealed the other three unlockable characters.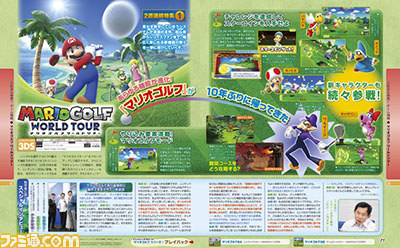 The final four characters are:
Paratroopa
Kamek
Toad
Birdo
Are you happy with the final four? Do you think there is a chance we will see additional characters past the 16 already confirmed characters? Let us know what you think in the comments!