Week of: 5/16/16 – 5/22/16
Nintendo Spot is basically the major Nintendo news that blasts onto the internet and such, be it leaks or actual news, you'll hear it from me. I, Sol, will be tackling it as soon as I can, so come here each day to see what has come out into the open!
---
Sunday, May 22nd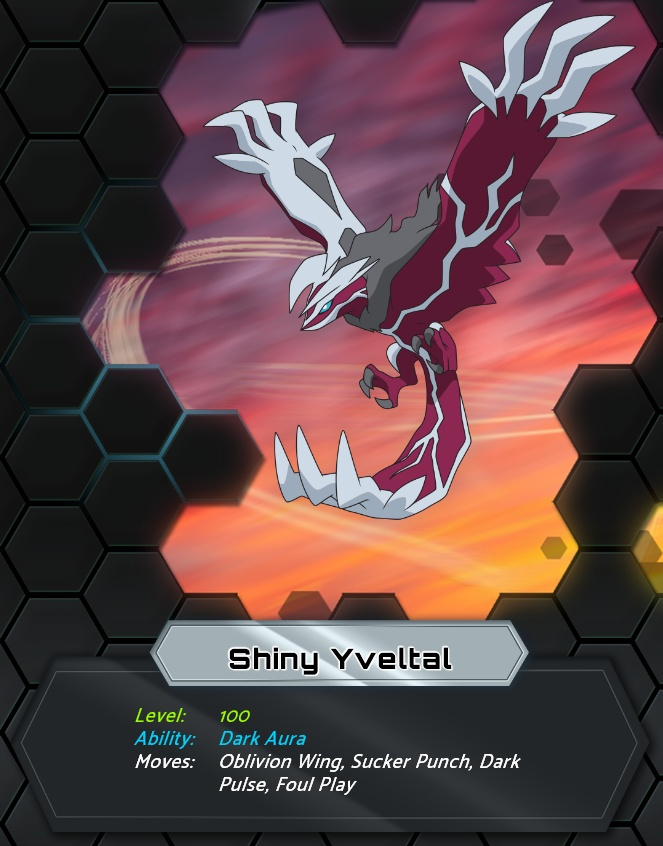 Hey all, let's start off today's recap with a little reminder. The Shiny Yveltal Pokémon event has recently started. The special Pokémon comes with Oblivion Wing, Sucker Punch, Dark Pulse, and Foul Play, too. A Shiny Yveltal hasn't come around before, and the event ends on the 26th. I'd hurry to get it; you can get it through any Generation 6 game.
---
Sonic Boom is the latest topic of DidYouKnowGaming's ongoing trivia series on YouTube. There's a lot to this topic about the latest adventure the blue blur has been taken up into, and this video is narrated by none other than JonTron. I'd prepare to soak all this information in, there is a lot. Also, on a somewhat unrelated note, how do you feel about Sonic Boom? It has been a while since its release…
---
Saturday, May 21st
Dataminer NWPlayer123 has gone through Super Mario Maker and found two new Mystery Mushroom costumes. As you can see, they are Callie and Marie, probably to coincide with their amiibo releasing soon. The two look so fresh all retro-fied, don't they? We'll probably be seeing these two in July, just like their amiibo release.
---
The winners of the UK Pokémon Champions have been announced. All these winners are going to the World Championships this August in San Francisco! Here's the list:
VG Juniors Top 4:
Champion: Jaden Davies
Finalist: Ethan King
Semi-Finalist: Zak Moxon
Semi-Finalist: Angelica Sala
VG Seniors Top 4:
Champion: Theo Chevis
Finalist: Fergus Costard
Semi-Finalist: Jan Tillmann
Semi-Finalist: Daniel Burton
VG Masters Top 4:
Champion: Alejandro Gomez
Finalist: Ethan Hall
Semi-Finalist: Luis Lopez Rodriguez
Semi-Finalist: Liam Tansleyt
TCG Juniors Top 4:
Champion: Jake Beeston
Finalist: Thomas Forster
Semi-Finalist: Robin Waters
Semi-Finalist: Vanshay Bhucher
TCG Seniors Top 4:
Champion: Adam Gregson
Finalist: Joshua Richards
Semi-Finalist: David Mathias
Semi-Finalist: Joshua Toulmin
TCG Masters Top 4:
Champion: Tamao Cameron
Finalist: Scott Burgess
Semi-Finalist: Oliver Barnett
Semi-Finalist: Daniel Melrose
Pokkén Tournament Top 4:
Champion: Josh Simmonite
Finalist: Vinay Sajeer
Semi-Finalist: Nathan Robertson
Semi-Finalist: Joseph Barron
Pokkén Tournament Top 4:
Champion: Alex Stopher
Finalist: Tourell Black
Semi-Finalist: Reuben Sarfo-Annin
Semi-Finalist: TBC
---
Friday, May 20th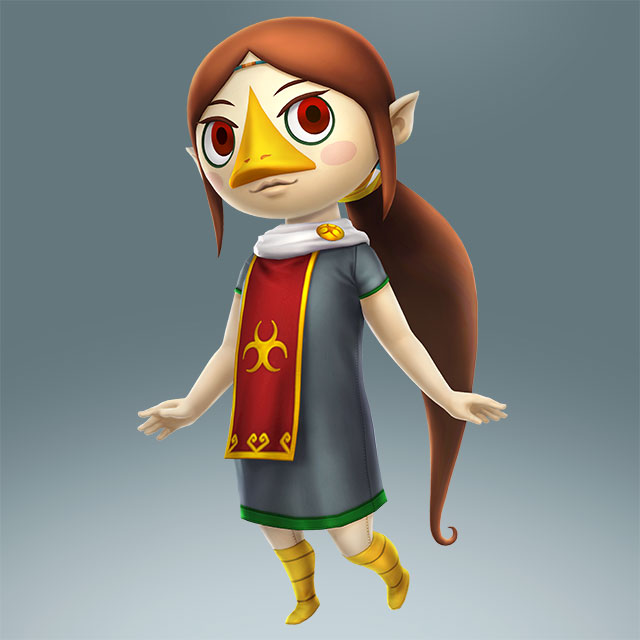 First things first, Medli (a character hailing from The Legend of Zelda: The Wind Waker) is available to play as in Hyrule Warriors and Hyrule Warriors: Legends. Along with powerful ground attacks, Medli has a great way of dealing with opponents in the air with a pair of magical wings! Of course, using her harp, she'll summon the winds to deal with enemies. The best part? Medli is a free character in either game.
---
Miitomo has now passed 5 Million downloads on Android alone. As an Android user, I'm quite proud of that. Over a month has passed since Miitomo's initial release, but it is clear that the app is certainly popular amongst the general population!
---
Have you been anxiously awaiting details for Yooka-Laylee? Say no more! Many details about the Banjo-Kazooie-inspired collectathon have been released to the public. Basically, Yooka and Laylee are trying to collect magical Pagies that unlock ways to explore further into the mysterious Grand Tomes. However, along the way, the pair has to battle it out against the evil business guy Capital B who wants to steal all the world's literature (including the Pagies) and convert them in profit… for himself! Go here to see the full updates on this game and also to see some beautiful high quality captures of the game in action!
---
Thursday, May 19th
I was told by a friend that I should cover this. Apparently, Nintendo's trademark for "Hyrule Warriors" has expired! NeoGAF found it to have expired on April 22nd despite many notices from United States Patent and Trademark Office. What will happen? Why did they let go of the trademark? Is Hyrule Warriors disappointing Nintendo somehow and they are simply… abandoning it?
---
Just a handful of days ago this week I posted GameXplain's second part to their Pokémon Sun and Moon Analysis. Well, it appears that GameXplain just has a bit more to add as well as some corrections to their previous statements to what they've analyzed. They have some interesting thoughts involving the character Caitlin of the Unova Elite Four amongst other things, and it is quite short; I would suggest watching it to squeeze out those last hidden details of the preview for Pokémon Sun and Moon.
---
Wednesday, May 18th
Alright, get ready. Pokémon Sun and Moon news is coming inbound, again, on June 2nd. What will it be? More details on the mascots legendaries? More Pokémon to be revealed? New footage? Ooh! I'm tingling with excitement!
---
Nintendo has formally announced their new focus for their company which says that they are branching off to health and computer services along with their standard game systems and software. Perhaps this is in relation to the NX, whatever that console may be, since Nintendo has stated multiple times that they are planning on having the NX be something more than a video game system. It might be a bit jarring to hear that, but Nintendo's new direction is something we will have to live with (if you are upset or uncomfortable with this change, that is.)
---
In Famitsu's latest issue, it has been announced that the upcoming game Ace Attorney: Spirit of Justice will get DLC (in Japan, at the very least). The DLC, called Turnabout Across Time, will be free from June 30th to July 20th and then paid on after words. While not much has been detailed, Larry Butz and Phoenix Wright's and Edgeworth's rivalry will return! Ace Attorney: Spirit of Justice will arrive on the 3DS June 6th in Japan and come onto the eShop in North America and Europe during September.
---
Tuesday, May 17th
The first update for today is a short one, but I'm sure anyone still playing Super Smash Bros. for Wii U or 3DS will be excited to hear a new patch is coming shortly. Version 1.1.6 will be hitting either version of the game and like the other patches, it is relatively small in size (61MB this time). Obviously, the details are scarce with this, so we don't know what exactly will be tweaked. Expect a more thorough announcement soon!
---
Looks like GameXplain has a part two to their analysis of Pokémon Sun and Moon with the community's ideas on the starters and more on what we've seen of the Alola region and its citizens! This one is not quite as long as the first, but I would suggest watching the first part to their Sun and Moon analysis before watching the video above. Part one be found here!
---
Perhaps if you are a user of Miitomo, you may ask what Nintendo does with your answers to their numerous questions littered within the app. Well, Nintendo has officially stated that they are not selling or sharing your answers outside the app and emphasize the app is simply for social fun. I honestly doubt you all were worried about where your answers may go through Miitomo, but if you were, here is your cue to get rid of your concern!
---
Monday, May 16th
Pokémon GO! has been a mysterious project that fans across the world have been anxiously awaiting details for. While some have come out of the woodwork, I'd say most of us aren't satisfied. So, field testing in the United States seems to be starting quite soon. You may sign up here, but there are many factors that contribute to you making it in or not. Are you planning on signing up? Remember, if you become one, you have to remain confidential about it!
---
Excited about the new wave of Splatoon amiibo? Well, you best pre-order them as Best Buy pre-orders for them have just went live. That's right, Callie, Marie, and the new versions of the Inkling Girl, Inkling Boy, and Inkling Squid are up for pre-order. While the individual ones cost the standard $12.99, the two-pack of Callie and Marie costs $24.99 and the three-pack with the new Inkling Girl, Inkling Boy, and Inkling Squid costs $34.99. Also, please note they do not officially release until July 8th!
---
I think you might want to check this out if you are excited for the Mario Mash-Up in Minecraft! IGN posted a video showing of 9 Mario Easter Eggs in this special pack for Minecraft which you can view here. Aside from various hidden bits Nintendo has placed in this Mario Mash-Up, they also show off magnificent models of multiple different people and things from the Mario universe. It isn't too long either, so it is certainly worth a watch!