The much anticipated wait for Mario Party 9 was a very long one. With a full year having passed since the release of Mario Party 9 in North America, let's take a look back at the struggles and promises of the Mario Party 9 timeline.
November 2006: The already announced Mario Party 8 misses the annual Mario Party release window.
May 29, 2007: After a delay from the original March release, Mario Party 8 is released in North America. The extended development time could possibly be due to a decision to move the game from GameCube to Wii.
July 11, 2007: Mario Party DS is announced at the E3 2007 Expo
November 2007: Mario Party DS is released in most regions, marking the start of the long Mario Party drought.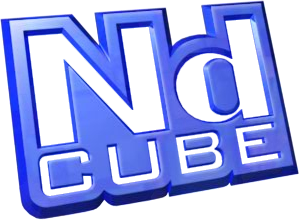 Winter 2007: Monegi, the subsidiary that worked on the Mario Party games, is disbanded. Many from the Staff move on to work at Nd Cube. This information is not widely known until just before the release of Wii Party in 2010.
July 2008: A year passes without any mention of a new Mario Party. Mario Party is a no show at the E3 2008 Expo.
June 2009: Mario Party is again absent from the E3 2009 Expo. No other mention has been made.
October 19, 2009: Charles Martinet sens out a tweet explaining he is voicing Mario for a new upcoming game. Fans speculate that it was a new Mario Party, but it was most likely for Mario Sports Mix.
November 11, 2009: A third arcade version of Mario Party was announced, this time basing itself of Mario Party 8. The Japan only arcade game was developed by Capcom.
March 9, 2010: In their last page tease, Nintendo Power hinted that a new Wii game will be revealed in their next issue. The page featured official artwork from Mario Party 8, causing fans to speculate that the game would be Mario Party 9. The game ended up being The Conduit.
May 7, 2010: Wii Party is announced, showing off a formula very similar to Mario Party.
June 2010: Mario Party is again a no show at E3 2010. All hope is all but lost at this point.
October 3, 2010: Wii Party is released in North America.
June 7, 2011: As the Nintendo E3 2011 is coming to a close, Nintendo displays an impressive group of logos on the big screen, with the Mario Party 9 logo sitting quietly on the right side. Fans worldwide essentially lose it. A trailer and screens were later revealed, showing off new characters like Shy Guy and Koopa, new minigames, and the new car system.
October 10, 2011: Nothing on Mario Party 9 was revealed since the unveiling in June, but a series of fake tweets from Hudson make the news.
December 2, 2011: A GameStop release listing shows that Mario Party 9 will be released on March 2.
December 13, 2011: Nintendo shares new information for the first time since E3 2011, announcing a new logo, new boards, and the release date of March 11.
December 30, 2011: A thumbnail of the Mario Party 9 box art is spotted on the Best Buy page for the game. Other information, like the use of submarines on boards, is revealed in the Best Buy description of the game.
January 7, 2012: Nintendo Power reveals new information, including things like Bob-omb Factory and special dice blocks.
January 11, 2012: A larger image of the box art is revealed, confirming characters like Birdo and Magikoopa.
January 16, 2012: ONM releases a preview of Mario Party 9, stating that the classic mode seen in the past games was returning. Fans breathed a sigh of relief, only to be disappointed when the preview was edited and the information removed within a day.
January 21, 2012: An Amazon listing in Germany reveals the game will have a total of seven boards to play on.
January 23, 2012: The third trailer for the game is released, showing off different Captain Events and confirming Birdo as a playable character.
February 4, 2012: Mario Party 9 receives an information blowout, revealing most of the modes in the game, the confirmation that a classic mode and online would not be present in the game, a total of 78 minigames, and a total of 12 playable characters. From this point on, only a single playable character was left unknown.
February 5,  2012: Nintendo Enthusiast posts a preview, stating that Boo, Dry Bones, Koopa Kid, Hammer Bro., Blooper, Birdo, Shy Guy, and Koopa Troopa would all be playable characters. This information was later proven false.
February 6, 2012: The official Mario Party 9 website opens. A promise for more information is left within the "Coming Soon" signs.
February 10, 2012: The first review for Mario Party 9 rolls in. N-Zone gives the single player a 75% while the multiplayer comes in at a solid 85%.
February 12, 2012: A lava board is mentioned in the Official Nintendo Magazine Podcast.
February 13, 2012: A fourth trailer for Mario Party 9 is revealed, this time showing off the intro to the game, as well new footage of boards and minigames.
February 15, 2012: Direct gameplay of the game is released, courtesy of marioparty.de. The character select screen for the game is also seen for the first time, showing that Shy Guy and the unrevealed character would be unlockables in the game.
February 17, 2012: The title screen for the game is revealed. Gameplay videos for many of the boards and menus are also released.
February 22, 2012: Bowser Station and DK's Jungle Ruins are revealed as the last two boards.
February 23, 2012: The final character is revealed to be Kamek, or Magikoopa, in a video by VideoGamer.
February 27, 2012: New content and information on the game are becoming a daily expectancy by now. The North American commercial is seen for the first time. The commercial gives a glimpse at the final Bowser boss battle.
February 28, 2012: Gameplay Videos from numerous sources are released, featuring board play and plenty of minigames. The official website is now completely open, showing off even more screens and videos.
March 2012: Mario Party 9 is released on March 2 in Europe, March 8 in Australia, and March 11 in North America.
April 2012: In the United States, Mario Party 9 managed to sell 230,000 units in the first month of release.
April 26, 2012: Japan receives Mario Party 9, well over a month after the releases in other regions.
June 2012: Mario Party does not make a presence at E3 2012.
June 29, 2012: Hong Kong and the Republic of Chine receive Mario Party 9.
August 11, 2012: After months on the market, Mario Party 9 manages to sell 1.63 million copies.
January 23, 2013: Wii Party U is announced, signifying that a Mario Party 10 is not in development, or at least is not a current priority for Nd Cube.
March 2, 2013: After a full year on the market, Mario Party 9 was able to reach 2.63 million copies sold worldwide.
There you have it. The whole shebang. Mario Party 9 has had a rough ride, and many fans were there to experience this all in anticipation for the game. Do you remember any of these events? Make sure to share your thoughts in the comments below!